Romance novels. Growing up, I never thought I would be someone who would read romance novels. I always imagined that the only people who read these books were old women who are hoping to spark something new and exciting in their marriage because the romance was dead. I'm now 26 and I totally get the hype! I haven't fully migrated into Sylvia Day and Nora Roberts novels, (yet, stay tuned) but I have learned to love a good young adult romance novel. I love them because I'm a hopeless romantic, or because I am lacking the romance in my life. I read them because I love the idea of romance, love, and finding that special someone.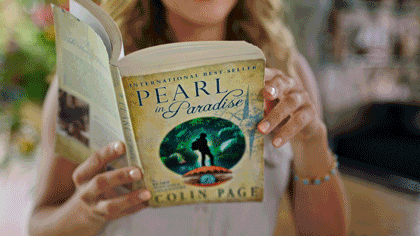 I started this blog because I wanted to talk about the moments where people found each other and spent their first moments together. I love the idea of two people coming together to spend some time together, no matter how short or how long their time together might be. The idea that the human race is mostly determined to find their special someone is something that is so romantic to me. We believe that there is someone out there that we are meant to spend the rest of their lives with. To me, it is such a magical and awkward moment!
Of course, I have a very gullible mind. Romance novels make me swoon with giddiness. I'm often finishing a book and thinking about how I could use a bit more romance in my own life. This obviously isn't great for whoever I'm dating, often blindsiding them with emotions that they aren't aware have been stirring inside with each turn of the page. More often than not, my SO isn't living up to my expectations, and I find myself yearning for the romantic world that Nicholas Sparks weaves. So why do I keep doing this to myself over and over? Building up expectations, only to be let down? Because I want to escape to a world where people can be together forever, where crappy things happen but the characters make up and live happily ever after. As someone who lives in my head, overthinks everything and replays every moment of her life over and over, I love to just escape into another world. Romance novels allow me to live out my little girl fantasies of finding that prince charming, and in the end, bring me back to reality. Where things aren't always rainbows and butterflies. And one day, I hope to find that relationship with someone who wants to be at least somewhat close to my dreams.
What are my 3 favourite romance novels I've read this year, you ask?
LET ME TELL YOU!!!
Where do I even start with this book?! Ugh, Nicholas Sparks makes me weak in the knees with his words. He is by far my favourite romance author! His new release Every Breath is a love story between Hope Anderson and Tru Walls. They are from completely different areas of the earth but they are united in a beach town. This novel talks about heartbreak, tough decisions, and loyalty. It will make you laugh, cry, and cry some more. If you have read a Nicholas Sparks novel before, then you will LOVE his newest one. Check out my full Every Breath book review here!
Eliza and Her Monsters – Francesca Zappia
It had me sucked in right from the beginning. I am a huge webcomic, fan so it was such a fun story for me. And with me having my own blog, I don't tell my SO's about it either, so it connected to me in another way, I really related to Eliza and felt connected to all the characters. I wish it never ended! The story follows an anonymous webcomic author Eliza, who falls for a new boy at school, and soon realizes that he is a big fan of her comics. She has so much pressure keeping her identity secret online, not even her own family knows! Wallace, the new boy at school, goes so long not knowing he likes the girl who makes the webcomic he lives for. Their love, to me, seemed so innocent, new, and scary. There is so much that happens between them and I can feel for every moment of it. Maybe one day one of my readers and I will have some moments just like this. Hey, a girl can dream!
Virtually Yours – Sarvenaz Tash
Take Tinder into the world of virtual reality and you end up with this book! It goes through the idea of catfishing, heartbreak, and uncertainty. Mariam starts university in New York City, but she was recently dumped by her high school love. She hopes that she is able to get him back but after realizing that it is a long shot, she decides to move on, and when she is ready to meet someone new, she uses the dating company HEAVR. Of course, things backfire and go downhill from there. Will Mariam be able to win over her ex Caleb or is there someone new pursuing her? The book brings a great modern twist to a romance novel. I am so intrigued to find out if this technology is ever brought into the world!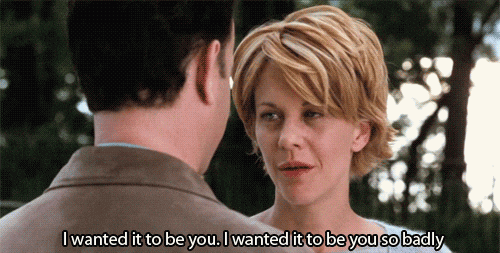 So… have I convinced you to start reading romance novels yet? It is ok if you don't, but you should. They aren't cheesy, gooey, first love stories. They are full of real problems, situations, and great romance. Check out any of the above books, trust me, they are amazing!
Moral Of The Story: If you can't find love in the sheets, try finding some in the pages of a book!